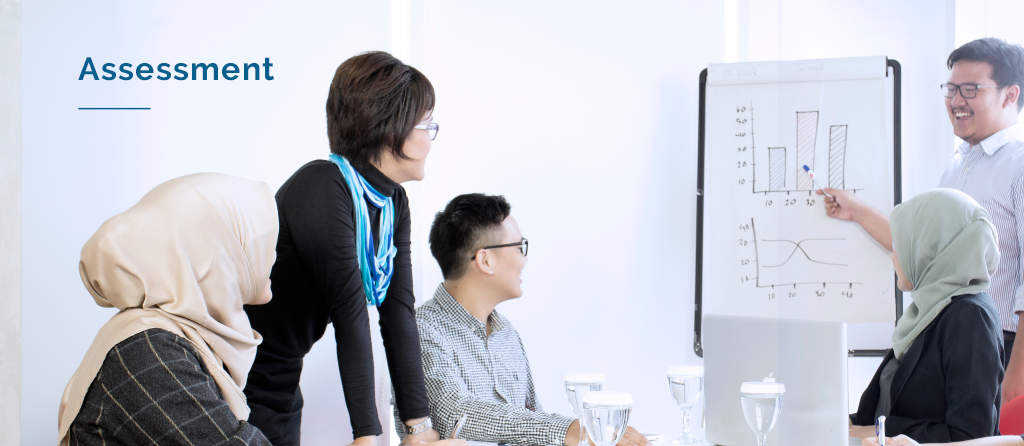 Since its establishment in 1989, EXPERD has continued to
build upon Indonesia's limitless human capital capacity, and
now serves more than a thousand national and multinational
companies in diverse sectors throughout the country.
EXPERD is committed to providing quality solutions which best fit our clients' needs.
Hence, we take care that our performance adheres to integrated processes
which assure excellent service and high client satisfaction.
Our professional
assessment
services include:
At EXPERD
we are committed
to become your partner
and to present innovative,
strategic solutions to
support human resource
development in
your company.
Uncover assessee's true potential & development needs.

A cost-efficient assessment package fitted to client requirement.

A one-day assessment process.

An assessment service running Monday to Friday to meet client needs.

Vast experience in various industry and functional levels.

Valid and reliable assessment tools, supported by our Research & Development Division.

Online assessment tools supported by our global partners and advanced IT Division.

Continuous case development to adapt to fast-paced business growth and changing client needs.

Professional team members with degrees from reputable universities.

Continuous assessor development through standardized competency assessment workshops.

Informative and integrative reports based on both behavioral and psychological data, written in down-to-earth language to maximize readability.

Strict controls to generate accurate and high-quality performance, supported by Quality Assurance.

Timely delivery of output according to agreed-upon service levels.

The capability to provide feedback counseling.